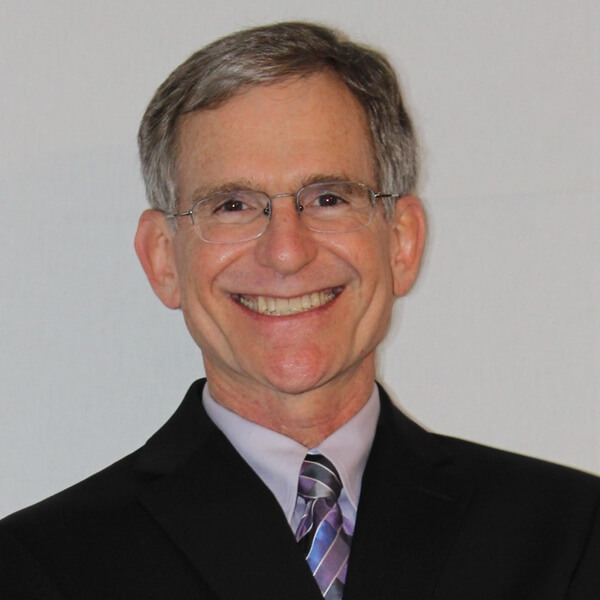 Dr. Jeffrey L. Traster
Dr. Jeffrey L. Traster, Music Professor Emeritus at The University of Tampa, served as Director of Bands and Head of Music Education for nineteen years, including six years as Music Department Chair. He is the Director of the Clearwater Concert Band, high-tenor with The Ambassadors Gospel Quartet, a composer, and tuba player.
Traster earned music degrees from Baylor University, the University of Colorado at Boulder, and the University of Texas at Austin. Prior to The University of Tampa, he taught middle and high school in Austin, TX, was Associate Director of Bands at Baylor University, and Director of Bands at Wright State University in Dayton, OH. Traster has conducted bands, choirs, and orchestras. His compositions include music for concert band, low-brass ensemble, jazz band, choir, songs (voice), and solos for trumpet, trombone/euphonium, and tuba with piano; twenty-two of his compositions are on the FBA Solo & Ensemble List. He resides in Tampa with his wife, Denise; they have four grown daughters and three grandchildren.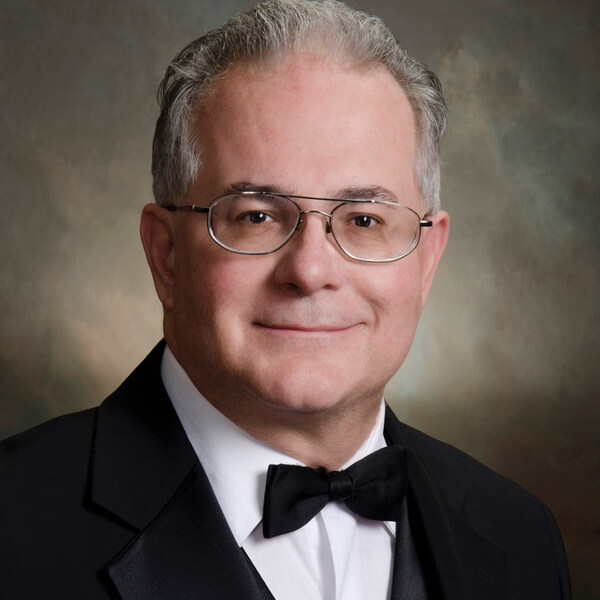 Arthur Pranno
As Director of Orchestras at All Saints Academy, Art Pranno brings 27 years of public school, university, and professional experience to share with his students. Mr. Pranno is currently the Associate conductor/ concertmaster of the Imperial Symphony Orchestra and Director of the highly successful Summer String Workshop held at the University of Central Florida. He has studied conducting with James Dixon and Dennis Russell Davies and violin with Steven Staryk, and Paul Rolland.
Mr. Pranno has served as Music Director of the Brevard Symphony Orchestra and Conductor of the Florida Symphony Youth Orchestra. He has held faculty positions at universities in Kansas and Florida and as guest clinician, presenter and adjudicator throughout the country. He has guest conducted The Pilsen Philharmonic , the Orchestra del Teatro Marrucina, and numerous All-State and All-County orchestras. Mr. Pranno has received many awards which have included the ASTA Special Service Award and the Beverly Wolff Teaching Award. In 2009 he was named the Florida College Music Educator of the Year.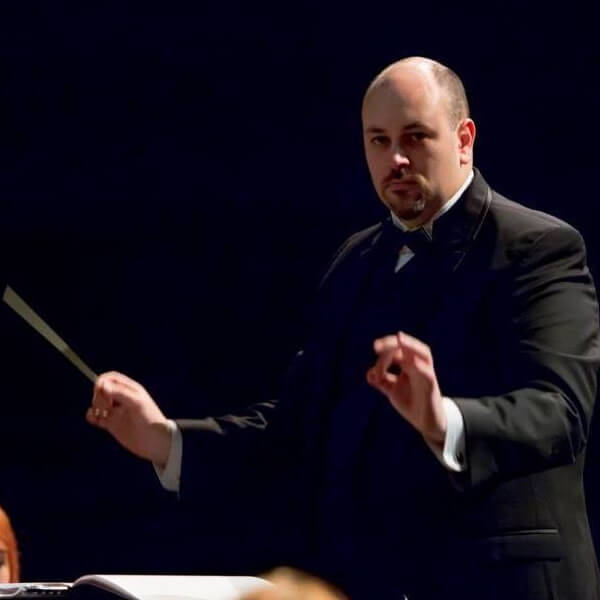 David Schreier
Dave Schreier is the Assistant Director of Bands at the University of Central Florida, in Orlando. His duties include direction and instruction of the UCF Marching Knights and Jammin' Knights Pep Band, The UCF Concert Band, as well as teaching music education courses. Mr. Schreier holds a Bachelor of Music Education and a Master of Arts in Music (Wind Band Conducting) both from UCF. Prior to his appointment at UCF, Mr. Schreier was the Director of Bands at Osceola High School in Kissimmee from 2002-2008. He is a sought after clinician, guest conductor, and adjudicator. He is a member of several professional organizations including FBA, CBDNA, NBA, and FMEA.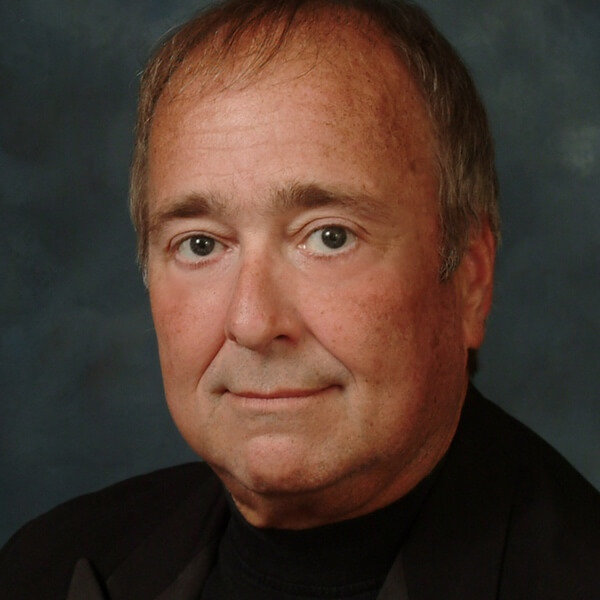 Ivan Wansley
Ivan Wansley is currently in his 38th year as a Music Educator where he has had successful teaching tenures at the middle school, junior high school, high school and college/university levels. His bands received the highest ratings of superior at the district and state levels with the Florida Bandmasters Association and he was named "Teacher of the Year" as a member of the facutly at Cape Coral High School. Mr. Wansley is currently an active adjudicator, clinician and conductor, presenting over 140 clinics annually with middle and high school bands.
Mr. Wansley is the conductor of the Lakeland based adult band, The Hollingsworth Winds, co-owns Make Sense Drill Design and Leadership Camps, and owns DOLCE woodwind mouthpieces. He has conducted over 35 all county, regional and all-state bands and will be the conductor of the 2016 North Florida Honor Band in January and will be presenting two clinics at the 2016 FMEA State Convention in Tampa. His professional affiliations include the FL Bandmasters Association, former board member, currently a member of the Classification and Sight Reading Committees; Phi Beta Mu, currently the President of the FL Chapter; American School Band Directors Association, Phi Mu Alpha, Sigma Alpha Iota, Delta Omicron, and the Phi Kappa Phi Honorary Society.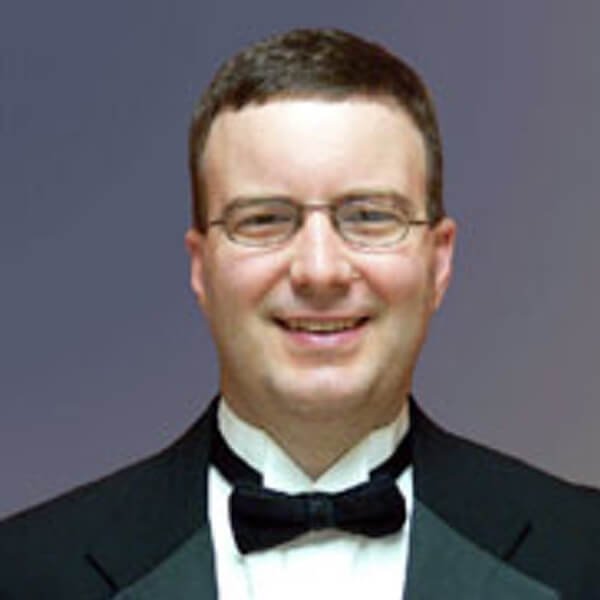 Dr. Matthew McCutchin
Matthew McCutchen has served on USF's Music Faculty since 2009, first as the Director of Athletic Bands for nine years, and then as the Director of Bands since 2018. His responsibilities at USF include conducting the Wind Ensemble and teaching graduate and undergraduate courses in Conducting, Wind Band Literature, and Music Education.
McCutchen earned a Ph.D. in Music Education with an emphasis in Instrumental Conducting from Florida State University, a Master of Music in Conducting from Virginia Commonwealth University, and a Bachelor of Music Education degree from Furman University. Prior to coming to USF he taught middle school in Georgia, high school in Virginia, and served as an adjunct instructor at Virginia Commonwealth University for several semesters
McCutchen is active as a guest conductor and clinician. He is the Artistic Director and Conductor of the Florida Wind Band, and the Founder and Conductor of the Bay Area Youth (BAY) Winds, which features many of the finest high school musicians throughout the Tampa Area. He has been published in the National Band Association's Journal, the 7th and 8th editions, and the "Solos with Wind Band Accompaniment" editions of the Teaching Music Through Performance in Band series, The Instrumentalist magazine, and the Florida Music Director. He is the Chair of the National Band Association/William D. Revelli Memorial Band Composition Contest Committee, is a member of the John Philip Sousa Foundation Legion of Honor Selection Committee, and holds memberships in numerous national and statewide professional organizations.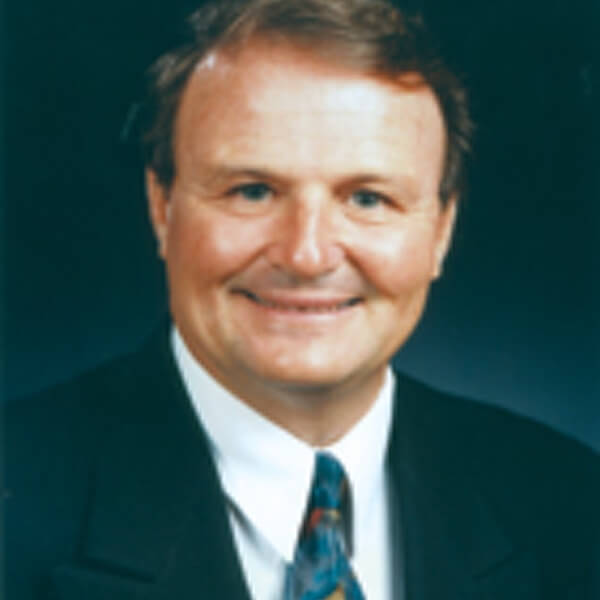 Dr. Michael Davis
Michael Davis retired as the Band and Orchestra director for Walt Disney World (R) Resort in 2001. During his tenure with Walt Disney World, he conducted the Walt Disney World Band and Orchestra in the Magic Kingdom and at EPCOT Center for the Candlelight Procession as an operational Duty Manager in the Magic Kingdom at Walt Disney World. Within the educational programs, he was responsible for the development of the educational workshops offered by Disney's Magic Music Days. Most recently, he was honored by the National Association for Music Education, receiving the prestigious Lowell Mason Fellowship Award.
Under Michael's leadership, the St Johns River City Band a non-profit professional performing ensemble has gained a national reputation. In 2003, the Band performed at the prestigious Mid West Band and Orchestra Clinic in Chicago Illinois.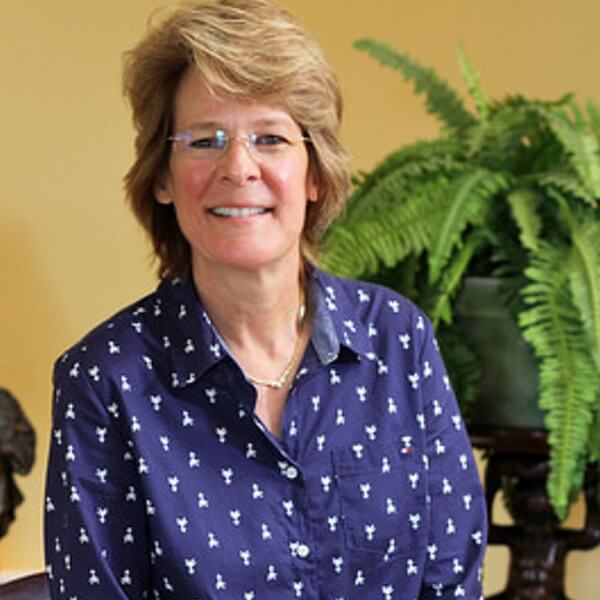 Dr. Jo Jossim
Dr. Jossim received her Bachelor of Arts in Music Education from the University of South Florida and the Masters Degree in oboe performance from the Lamont School of Music at the University of Denver. While in Denver she became the Music Director/Conductor of the Broomfield Civic Orchestra and the Golden Youth Symphony. In addition to her orchestral activities she also taught middle school band and general elementary music. In 1991 she taught high school before attending The Florida State University where she earned the Ph.D. in Music Education (1999). Currently the she is Professor of Music and Director of Bands at Florida Southern College. Dr. Jossim maintains an active schedule as a guest conductor and clinician throughout the United States and belongs to numerous professional and honorary organizations. She was recently awarded the Outstanding Contributor Award for Band by Phi Beta Mu, Omega Chapter and the Wade Outstanding Teacher Award at Florida Southern College.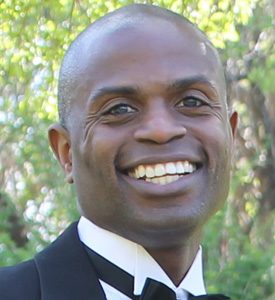 Dr. Tremon Kizer
Tremon Kizer is the Associate Director of Bands/Director of Athletic Bands and Assistant Professor of Music at the University of Central Florida, where he oversees all aspects of the athletic band program, including the direction of the UCF Marching Knights. Furthermore, he conducts the Symphonic Band and teaches courses in music education and conducting. In addition to his conducting duties at UCF, he is the principal conductor of the Youth Band of Orlando, a high school honor wind ensemble in partnership with Conn-Selmer and American Youth Ensembles.
Tremon Kizer is an active guest conductor, adjudicator, and leadership consultant throughout the United States. As a guest conductor, he has conducted numerous district and regional honor bands. As a champion for improving leadership skills for high school and college students, he teaches his model for how to maintain a year-around leadership program through leadership seminars for high school band programs. He has been on staff for numerous music camps, drum major clinics, and collegiate and high school concert and marching band camps.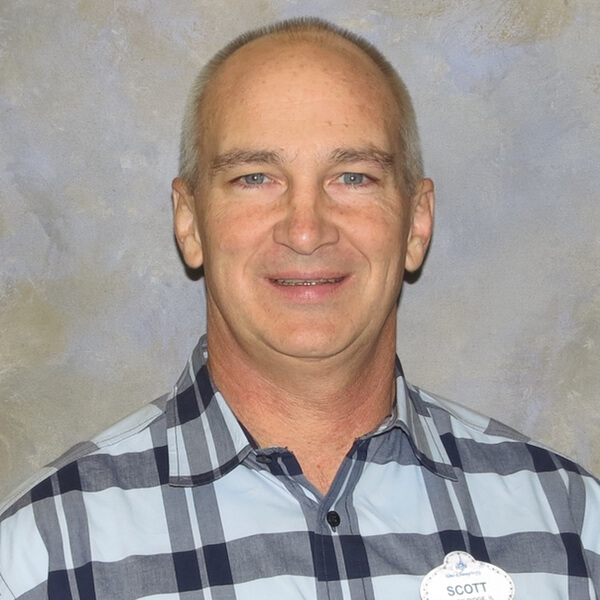 Scott Devlin
Scott Devlin is the leader of the Magic Kingdom Saxophone Quartet and has performed as a professional musician at Disney World for 25 years. At Disney, he has conducted and performed with many different groups including the Walt Disney World Band, Disney's Collegiate All-Star Band and the EPCOT Candlelight Orchestra. Besides playing in several Broadway musicals, Scott has appeared with a wide array of talent including the London Symphony, Idina Menzel and the classic rock band CheapTrick. This spring, he can once again be seen performing with the Atlanta Braves Spring Training Sax Quartet and also as a saxophone soloists with several high schools in the Central Florida area.
Teaching has always been a strong passion for Scott, evident in his large saxophone studio where his students regularly participate in honor bands and prepare for college auditions. He recently founded "Saxophone Colossus", a summer saxophone choir comprised of talented young musicians from schools in Central Florida.
 A native of the Chicago area, Scott holds music education degrees from the University of Iowa and the University of Central Florida. He regularly conducts clinics for Disney Performing Arts and judges band and solo festivals around Central Florida. Scott is currently the saxophone instructor at the University of Tampa.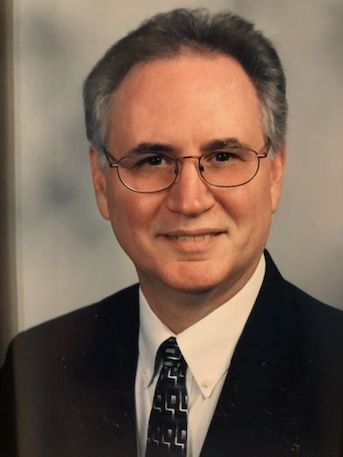 Keith Galasso
Keith Galasso is recently retired from thirty years of service with Orange County Public Schools where he served as the Visual & Performing Arts Magnet Coordinator at Dr. Phillips High School in Orlando, Florida. In addition to his magnet responsibilities, Mr. Galasso also developed and taught Music Technology and Sound Engineering, Jazz Band.  Years prior, Mr. Galasso served as the Associate Chorale Director at Dr. Phillips High School, where he taught Mixed and Men's Chorus and developed the award-winning, Vocal Jazz Ensemble.  Galasso also has served as an Adjudicator for the Florida Vocal Association for District Chorus and Solo and Ensemble Music Performance Assessment.  In his time as jazz band director, Mr. Galasso, and the Jazz Band, consistently earned superior ratings at District and State Music Performance Assessments for eleven consecutive years.
Keith Galasso is a product of Orange County Public Schools, attending Oak Ridge High School. Shortly after graduation from high school, Mr. Galasso enlisted in the US Navy Band Program and toured with the West Coast Show Band. After the Navy, Keith had the opportunity to perform with Bob Hope, Sammy Davis, Mel Torme, Jack Jones, The Temptations and Sammy Davis Jr. as well as many other well-known performers while working as a professional musician in California. Mr. Galasso has a Bachelor of Arts in Music from San Diego State University. In 2002, Mr. Galasso was selected as Dr. Phillips' Teacher of the Year. Keith has also been a presenter for FMEA multiple times and is an active FBA member. Over the course of his long career, Mr. Galasso has had many students obtain success in music after their time at Dr. Phillips. When he is not teaching, Mr. Galasso enjoys spending time with his wife, kids, and grandkids.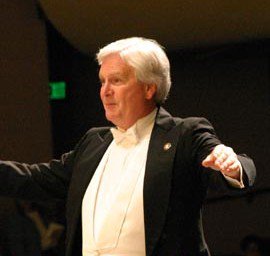 Dr. Don McLaurin
Dr. McLaurin earned Bachelor, Master and PhD degrees in Music Education from Florida State University. His performance experiences include the FSU Orchestra, professional orchestras including the Florida Orchestra (Tampa) and the FSU University Singers under the direction of Joseph Flummerfelt.
He began his teaching career at Rickards High in Tallahassee where his senior bands received superior ratings at all FBA state festivals entered. He is a recipient of the National Band Association's Citation of Excellence.
He has served as Director of Bands at 6 universities including Oklahoma State, and East Texas State. Under his direction, the Florida Southern Symphony Band performed at the Southern Division meetings of MENC and CBDNA.
Dr. McLaurin has conducted All-State bands in California, Idaho, and Florida (twice), and Guest Conducted the Lakeland High Symphony Band at the 1991 Midwest International Band and Orchestra Conference.
Most recently he returned to Florida and rejoined the music faculty at Florida Southern, after 7 years in New Zealand where he served as Music Specialist for the NZ Ministry of Education and served 2 terms as President of the NZ Concert Bands Association.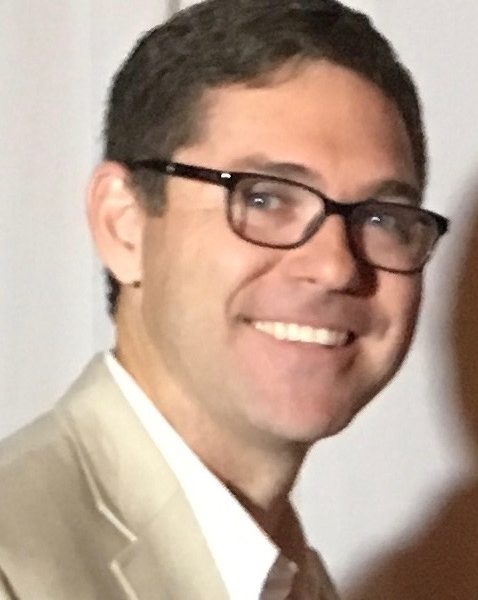 Devin Hoey
Devin Hoey is a dynamic music educator with twelve years of experience in developing acclaimed instrumental, band and general music programs. He has a passion for teaching, helping young people grow as musicians and a firm commitment to providing a nurturing environment. Mr. Hoey is dedicated to positive, focused and energized rehearsals that motivate students to perform at personal-best levels, and discover a lifelong appreciation for music.
Currently, Mr. Hoey proudly serves as a band director at Timber Creek High School in Orlando Florida. The Timber Creek High School band program includes three concert ensembles, two jazz bands, a percussion ensemble, and two winter guard performance ensembles.  All of those groups combine to make up the acclaimed Timber Creek Regiment.  Prior to Timber Creek Mr. Hoey served as the Director of Orchestral Studies and Associate Band Director at Ocoee High School during the school's inaugural year. Mr. Hoey is also an active performer with the Walt Disney Company's Main Street Philharmonic at the Magic Kingdom.  In addition to musical endeavors, Mr. Hoey and his lovely wife Katie are blessed with two children, Claire and Graham.